TRITON Wave Forecasting System
60-hours wave forecast for:
Aegean and Ionian Seas
;
Mediterranean and Black Seas
(Please click on an active map to view results for the specific area)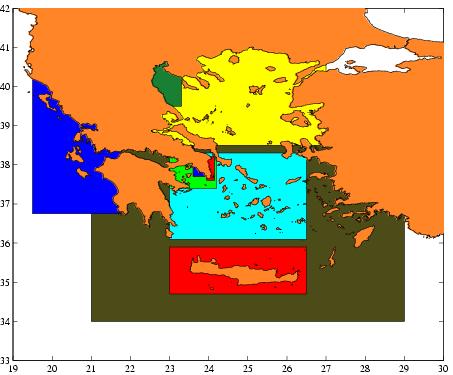 Model details
Wave forecast models developed by
Dr. Gerasimos Korres
TRITON:
In Greek mythology, Triton is the son of Poseidon and Amphitrite and lives with them in a golden palace in the depths of the sea. He rides the waves on horses and sea monsters and he carries a twisted conch shell, upon which he blows either violently or gently, to stir up or calm the waves. Triton is represented as having a body of a man with the tail of a fish, but sometimes also with the forefeet of a horse.

In collaboration with